DAOLaunch Product Demo Video
DAOLaunch Product Demo Video
As we near the full launch of DAOLaunch's platform, we thought what would be a better way to show you our platform than the actual product demo video itself.
In the following 11 GIPHS, we will show you how to make use of DAOLaunch in full functionality from both startup and investor point of view.
Create Your Project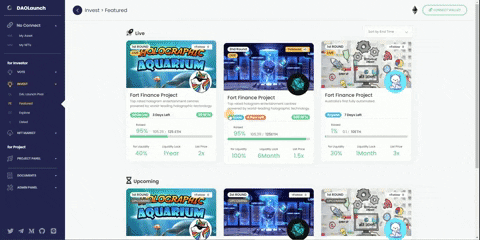 Select the blockchain network that your project is compatible with.
Select the wallet that you would like to connect to DAOLaunch.
2. Creat Your Token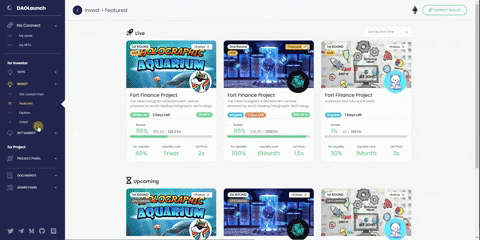 Create your project tokens.
You do not require coding skills, it is a seamless process.
3. Define Your Project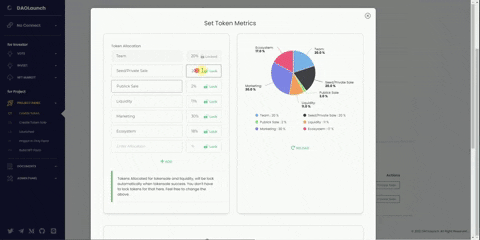 Set your project tokenomics.
Features included are setting the date of projects listing and end date. Token lock date information and much more.
4. Create Token Sale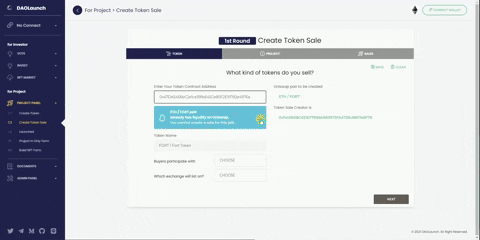 Create your token sale.
Attach your token contact address and choose the exchange you would like your project to be listed on.
Enter your project information.
5. Complete Token Sale Details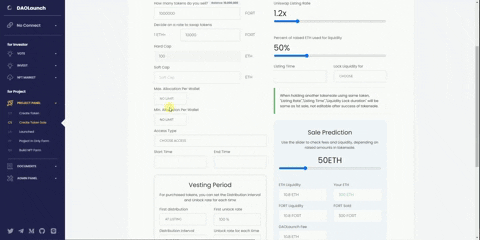 Include full details of your vesting period including the start time and end time.
Define your sale prediction.
Include the minimum and maximum sale per wallet.
Include the number of tokens you want to sell, hard cap, soft cap, access type.
6. Approve Your Project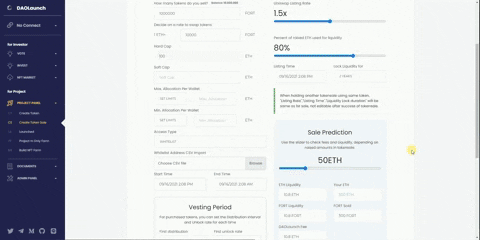 Approve your project after you've ensured the details are to your liking.
A scroll around at the projects on the platform.
View the projects easily with our great user interface.
7. Purchase Project Tokens (For Investors)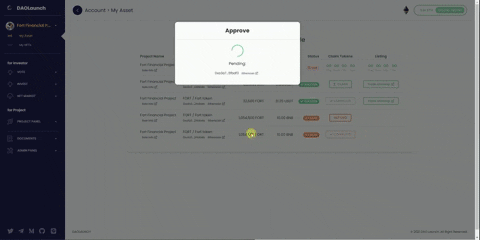 View project details, tokenomics and get to know more about the project in great detail.
Once you are happy with a project, you can purchase their tokens after doing research on it.
This option is for the retail investors.
8. Build Your NFT Farm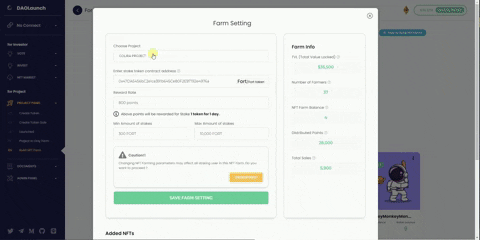 Choose the project that you would like to build an NFT Farm for.
Select the rewards you would like to attach to it.
You can set exclusive NFTs as rewards to loyal users for staking your native tokens.
9. Complete Your Farm Settings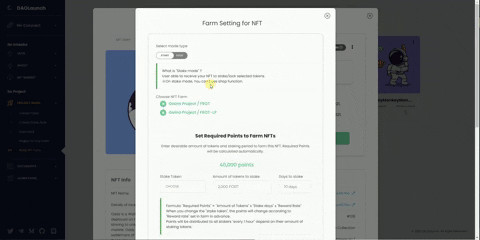 Complete Your NFT Farm settings.
Create a DVC-NFT, too.
10. View Your Token Sales Results
A fully interactive dashboard of your token's performance.
11. View Your Projects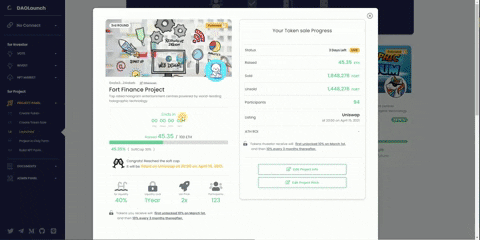 View DAOLaunch projects that are live and view your projects too.
Stay tuned for more exciting DAOLaunch updates!
Website | Facebook | Twitter | LinkedIn | Telegram Chat | Telegram Announcements | Line